Find your size in 3 easy steps:
You'll need a a pair of your existing underwear, a table, and a measuring tape.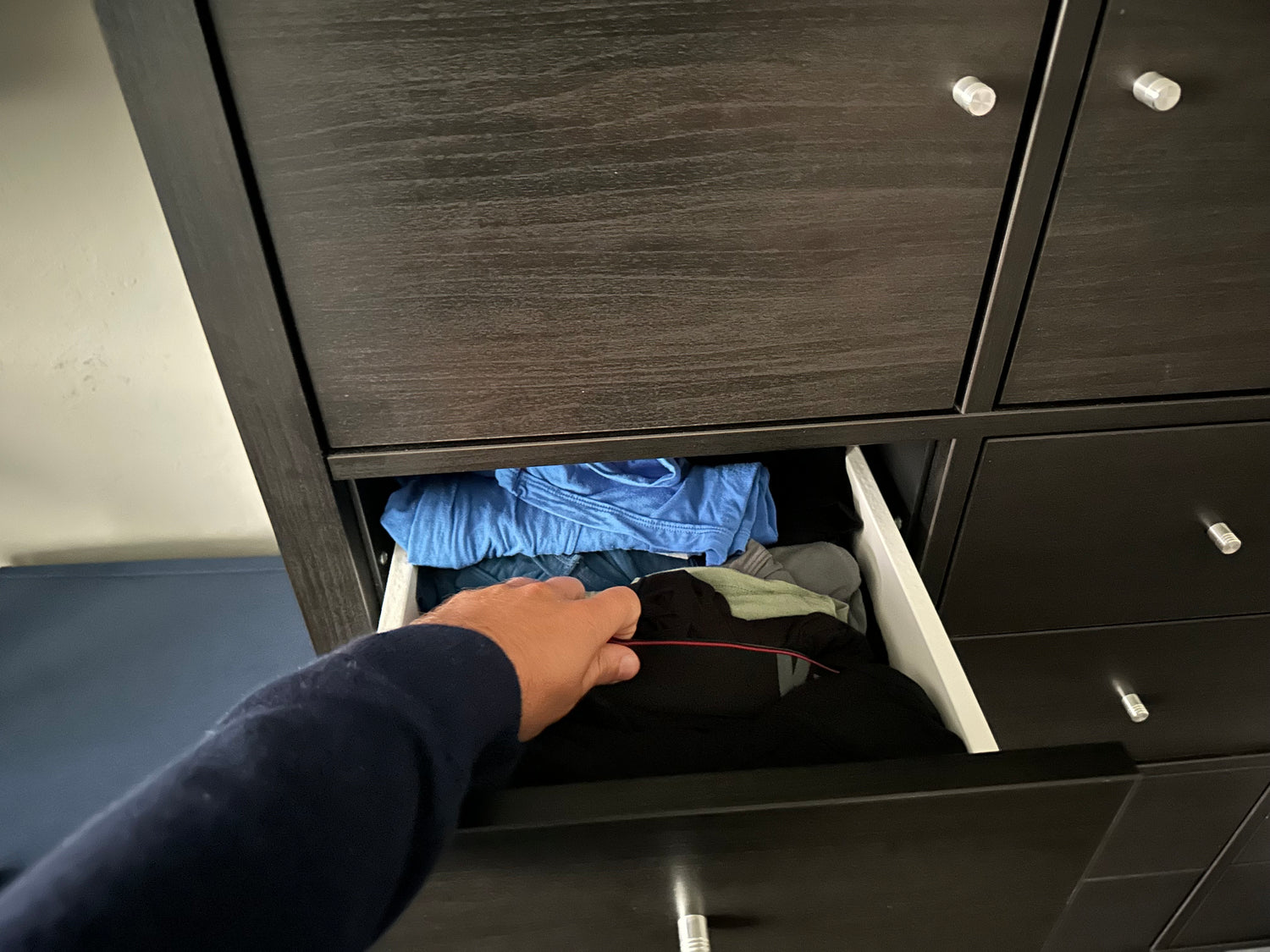 Step 1: Grab a pair of your existing underwear that fits you well
The best way to know your proper size is to grab a pair of your existing underwear that fits you well and start from there.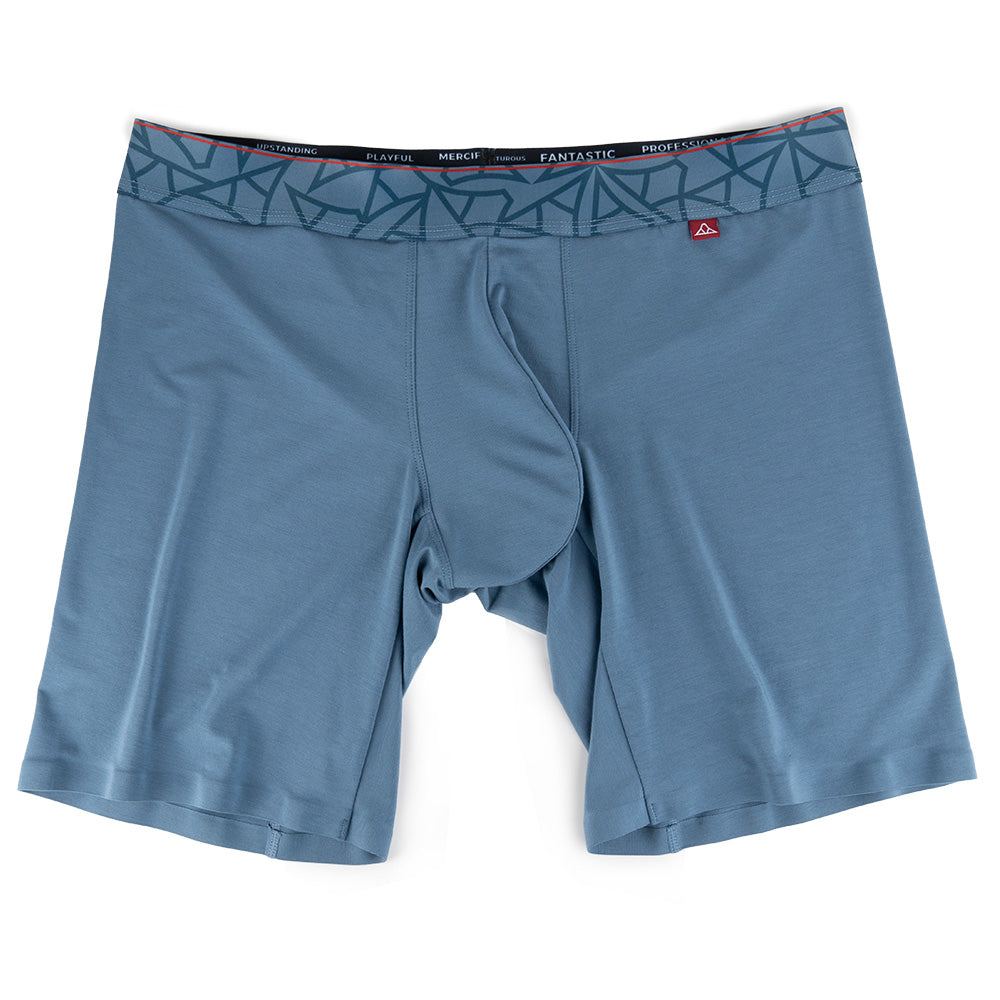 Step 2: Lay them flat on a hard surface
The flatter and harder the surface the better, you don't want to put them on your bed or something soft, as that will cause deformation when we go to measure.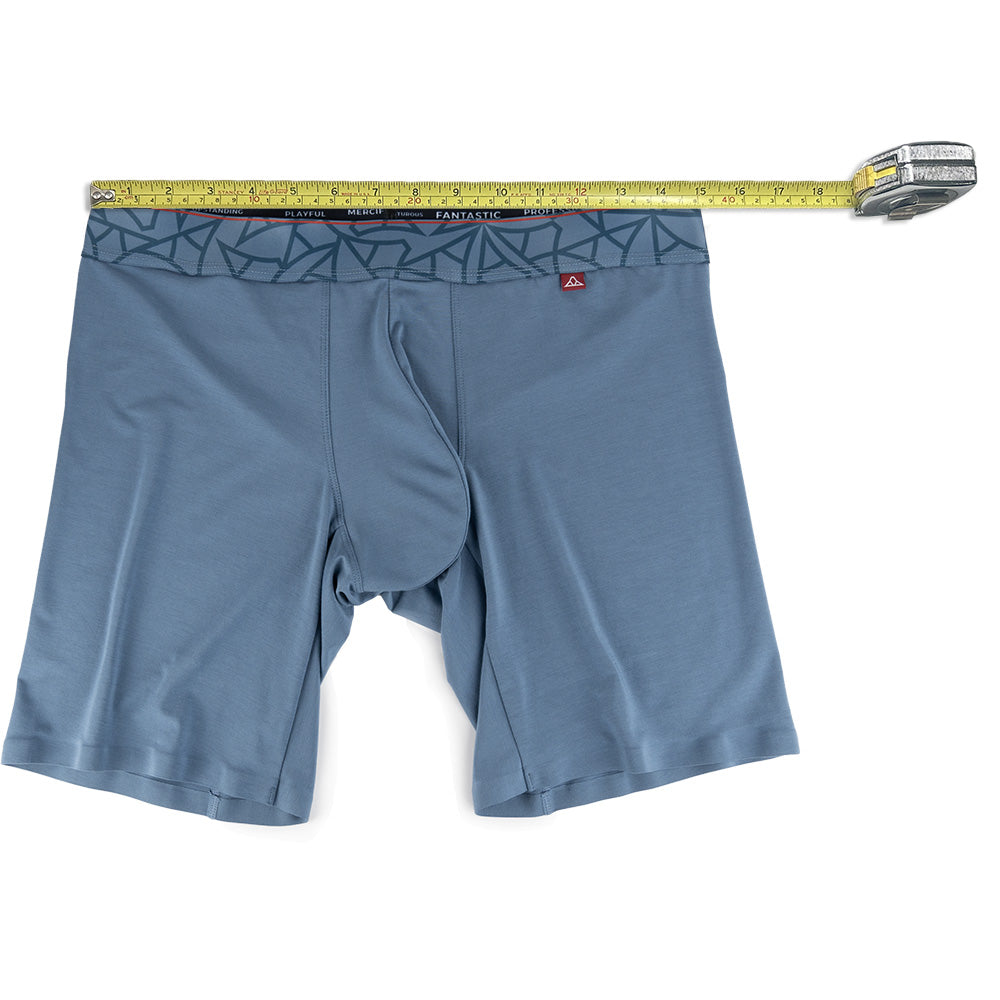 Step 3: Use a tape to measure the length.
The waistband is the most important part of your sizing, the rest of the garment has stretch and give in it, but we want to make sure we nail the waistband properly.
Be sure the waistband is pushed flat when measuring and that there is no curve at the top.
Measure from end to end, then double it, to know the waistband's circumference.

The above underwear measure 15", for 30" total as a waistband circumference.

But you don't want a waistband exactly your size, you want it a bit smaller, so it stretches to stay put on your waist.

Now add 4-7 inches for stretch, and you got your Krakatoa size:

30" measured PLUS 4" to 7", for a total of 34" to 37": size Medium.
A note about our waistband
Our waistband is guaranteed not to flip or roll due to its construction.
If your measurement is far off rom your typical pant size, please get in touch and we'll help you find the right size.
Krakatoa Sizing works as follows:
X-Small - 28"-30" Measurement+Stretch
Small - 31"-33" Measurement+Stretch
Medium - 34"-37" Measurement+Stretch
Large - 38"-40" Measurement+Stretch
X-Large - 41"-44" Measurement+Stretch
XX-Large - 45"-48" Measurement+Stretch
In between sizes?
If you're in-between sizes, take in consideration features like your legs and butt.
If you are on the low end of the size and have a smaller butt or thin legs, you might go down a size.
If you are on the top end of a size, and have larger butt and thicker legs, you might go up a size.

EXAMPLE

Let's consider our size Medium above, that goes from 34" to 37":

If you are a size 37" and have bigger legs and butt? Go for size Large.

If you are a size 34" with thin thighs and smaller/medium butt, and need a belt to keep the pants up? Go for Small.
Still not quite sure? Send us an email to support@krakatoaunderwear.com and we will help you out!